Spaying or Neutering Is Good for Your Pet, For You and Your Community !
 
Spaying and neutering helps dogs and cats live longer, healthier lives.
Spaying eliminates the possibility of uterine or ovarian cancer and greatly reduces the incidence of breast cancer, particularly when your pet is spayed before her first estrous cycle.
Neutering eliminates testicular cancer and decreases the incidence of prostate disease.
Spaying and neutering makes pets better, more affectionate companions.
Spaying a dog or cat eliminates her heat cycle. Estrus lasts an average of six to 12 days, often twice a year in dogs and an average of six to seven days in cats.
Unsterilized animals often exhibit more behavior and temperament problems than do those who have been spayed or neutered.
Spaying and neutering can make pets less likely to be aggressive and bite.
Neutering makes pets less likely to roam the neighborhood, run away, or get into fights.
Spaying and Neutering Are Good for the Community
Communities spend millions of dollars to control unwanted animals.
Irresponsible breeding contributes to the problem of dog bites and attacks.
Animal shelters are overburdened with surplus animals.
Stray dogs may spread diseases, rabies, parvovirus, distemper, sarcops, etc. that are transmitted by bodily contact
Some stray animals also scare away birds or kill wildlife.

Spaying or neutering your new pet is the best investment you can make for the health and wellness of your pet and the community.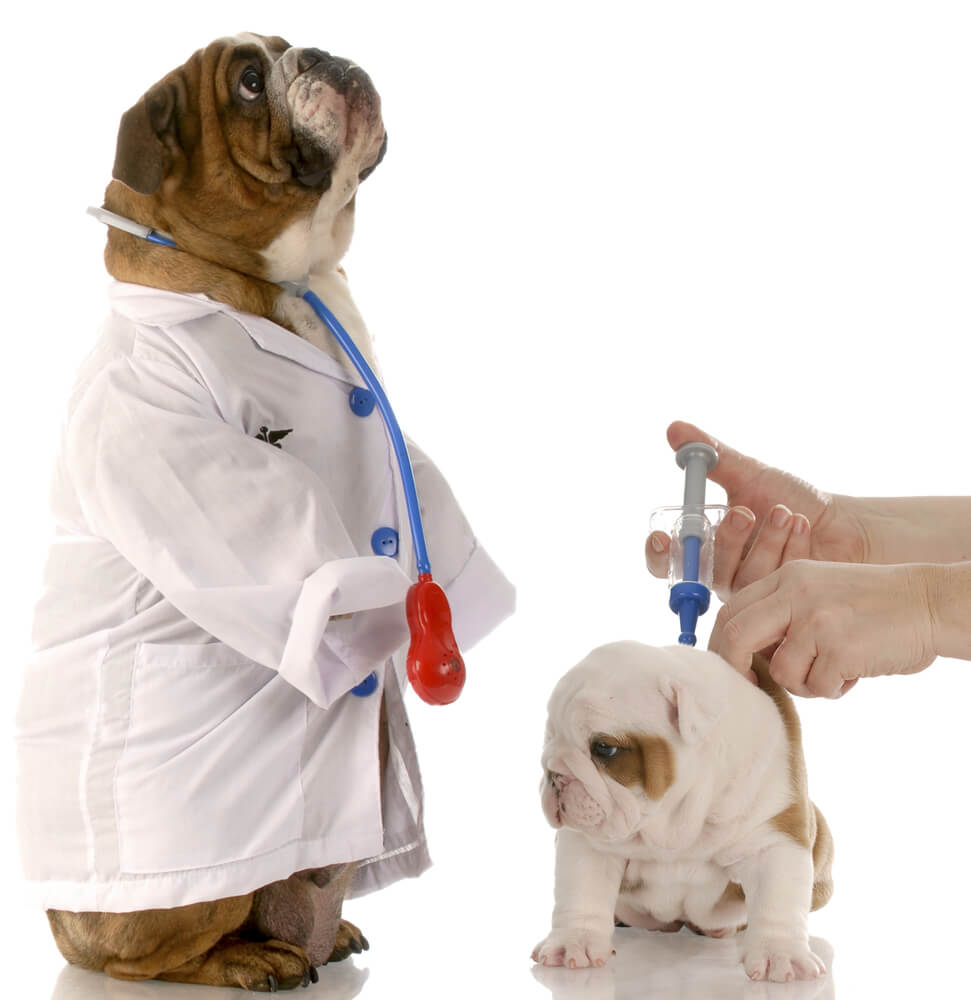 Low cost Vaccine Clinics are held on walk-in base. No appointment necessary, no office exam fee!
In addition to vaccine shots, some offer micro-chipping, heartworm tests, etc.
Please ask about what additional services are available.
Money issues are one of the biggest setbacks for people when it comes to taking their pet to a vet, especially in cases of emergency or sudden illness or injury. We know most people love their pets and no one wants to put off taking their sick pet to a vet because of lack of funds. To avoid the suffering of your pet be prepared and have a plan.

1. By far the easiest and most efficient way to provide for your pet is to already have cash on hand when a situation arises. Having a secure piggy bank or savings account is the best plan. Set aside a small amount of money each paycheck for potential vet expenses. This way, if a pet suddenly gets ill and requires care, there's no need to delay a visit until money can be scrounged up. Being able to seek veterinary care early helps to catch problems in their initial stages while they are more manageable. This will not only save money in the long run. It will also help prevent excessive suffering.

2. Another alternative, both for adults and even younger people is to use a prepaid credit card. A prepaid credit card does not need to be paid back. It can be bought for yourself or given as a gift. Buying a prepaid card or asking for one as a gift would be one way to have that money readily available in the event of an emergency. Of course, you are only good to spend what the prepaid card is worth, but there is no need to pay it off and no tempting cash laying in your wallet; just leave the card/s at home and designate it as being strictly for vet expenses. Depends how much money you want to set aside, you can collect a few prepaid credit cards with
small amounts. It all adds up!

3. One other option is to buy insurance for your pet. Make sure you ask them how many visits and which treatments will be covered under your pet's insurance. Basically, your pet's vet care is dictated by their rules, not your own choice, so shop around if you can and see what types of packages are available. Just like us, animals are bound to be sick or to have an injury at some point in their lifetime. If we are to keep them as family members and pets, we have a responsibility to look after their health.

Putting off a vet visit until money is found can be damaging to an animal's health and happiness and cost even more money in the long run. For their benefit, be prepared for emergencies and provide preventative care such as annual checkups. While annual checkups are usually not too expensive, issues can arise that can be expensive and even more expensive to put off. Being unprepared for them can create undue stress and unhappiness for any loving pet owner!

Please take a moment to consider your pet's future and determine what your resources are. Would you be able to provide veterinary care for your pets if they became ill tomorrow? What methods have you taken to provide for your pets, and how will you prepare for your animals' future?