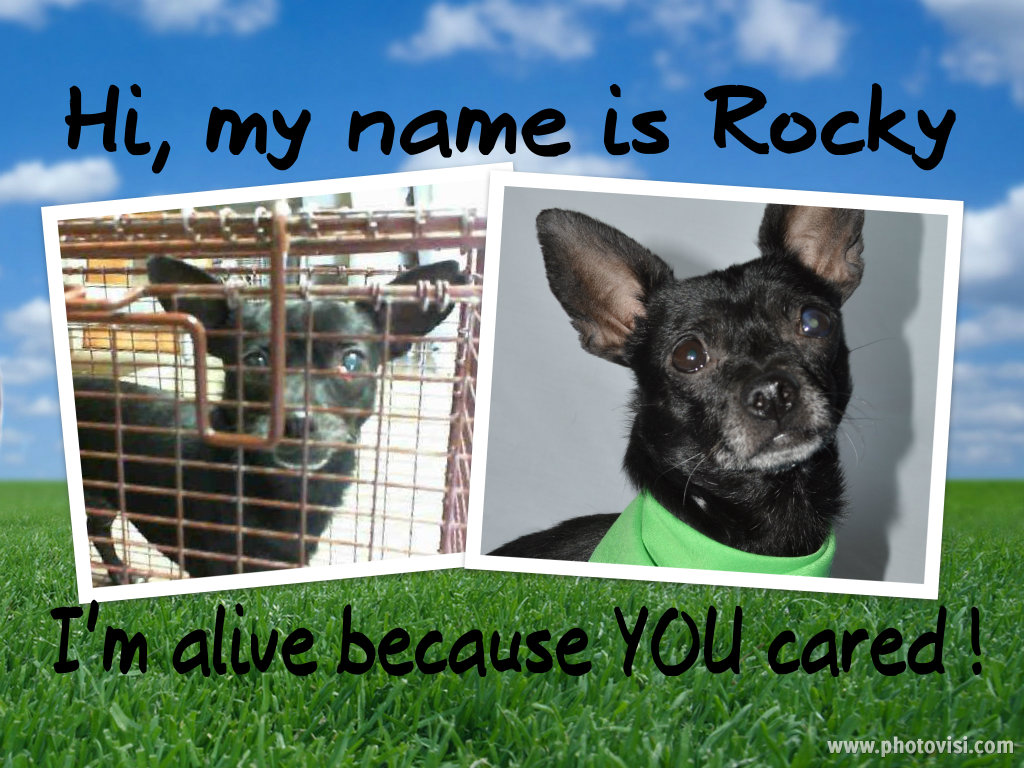 With your help, we have saved countless of dog lives and placed them in loving hands and forever homes.

Rescued for Life survives and operates through the donations of generous people who believe in the life-saving mission of helping dogs in need. Rescue is often their last and only hope for survival. Without the help of our friends, supporters, and the community, we are not going to be able to sustain ourselves.
Rescued for Life, Inc. is a non-profit organization ( 501c3)
EIN 45-3040231
Donations are tax-deductible and a donation receipt will be send to you.

Can we count on your support?

All donations go directly towards helping homeless animals. Most of our expenses involve veterinary care, including spaying/neutering, micro-chipping, vaccinations, surgeries, and any other urgent care required. None of our board members or volunteers are compensated for their work and service.
All of your donations and support goes directly to Rescued for Life's amazing dogs.
Ways to Donate.....
There are plenty of ways for you to help Rescued for Life, Inc. Whether you want to contribute a one-time donation or setup a monthly giving schedule, we are always grateful for what you can contribute to help our sweet dogs.
One-time Donation goes toward the daily care of our dogs and contributes to our rescue efforts.

Monthly Donations provide ongoing support for dog rescue and rehabilitation.

Sponsor a Dog to make a difference in the life of a homeless dog awaiting adoption.

Donate items included in our Amazon Wish list, or our Holiday Wish List. Or you can participate in a donation drive to help Rescued for Life get the necessary items to make our dogs happy.

Shop to Benefit a Rescue dog - A percentage of every purchase you make goes to our mission.
One-time Donation
Make a difference. Make a gift now.
Thank you very much for your support!
If you would like to make a donation and send a check, please mail it to:
Rescued for Life, Inc. , 16604 E. Kent Dr., Aurora , CO 80013
Monthly Donation
Make an impact for as little as 16 cents a day.
Dedicated friends who make monthly gifts provide a consistent, reliable income stream which allows us to focus more resources on our lifesaving programs, and less on raising the necessary funds.
Thank you so much for your loyal support, and for becoming a "RFL Guardian Angel".

Please note that you may cancel your monthly donations at any time.
Please choose and click on the dollar amounts to start making a monthly donation
Monthly Donation Amount $5.00 , $10.00 , $15.00 , $20.00 , $25.00 , $ 30.00 , $ 40.00 , $ 50.00 , $100.00